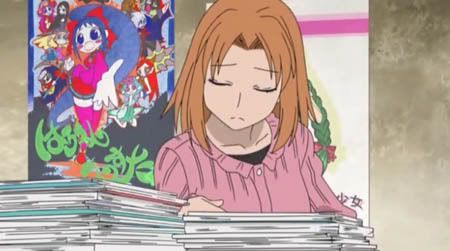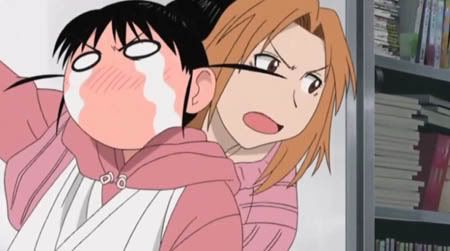 Two years have passed, and now we have another Genshiken episode for all the otakus. Presenting the ubber cute Ogiue, the I-hate-otaku-yet-I'm-a-mad-yaoi-fan-girl. I really liked the seiyuu that they picked for Ogiue, but I've no clue who she is, anyone care to help?
Also, Kuchiki is back, even if I don't really like him in the manga, he's somewhat funny during the anime, and his jokes are stupid as always (OK, and funny too). The new OP was nice, I really liked the music and they replaced GGXX for KoFXI. LOL!
The only problem I noticed was the short duration of the episode and have to wait forever for the next episode, and the animation wasn't that good, I was expecting something way better especially since it's an OVA.